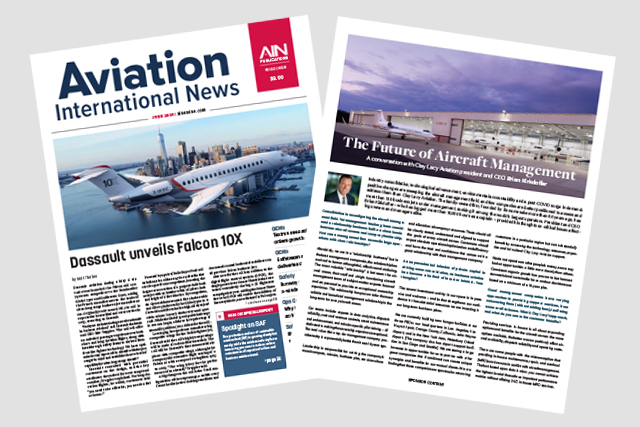 Feature Published: Aviation International News (AIN), June 2021
Industry consolidation, technological advancement, environmental accountability, and a post-COVID surge in demand: positive changes are sweeping the aircraft management field, and few companies are better positioned to assess and address them than Clay Lacy Aviation. The family-owned firm, founded by its namesake over 50 years ago, has more than 130 business jets under management, ranking it among the world's largest operators. President and CEO Brian Kirkdoffer—who has logged more than 10,000 hours as a captain—provided his thoughts on critical issues affecting owners and managers alike.
Continue reading the full article here.