July 29, 2021
Owners who manage their aircraft with Clay Lacy Aviation enjoy having a personalized flight department, including a dedicated private jet crew consisting of the industry's best trained pilots, maintenance technicians and cabin attendants.
Attracting and retaining the right professionals to crew your aircraft are the hallmark of a quality management company and key to cultivating your personalized ownership experience. The skilled crew we identify through our meticulous interview and training process are passionate about providing the legendary flight experience our aircraft owners expect.
We know because for over 50 years, we have been hiring and training the best in the industry.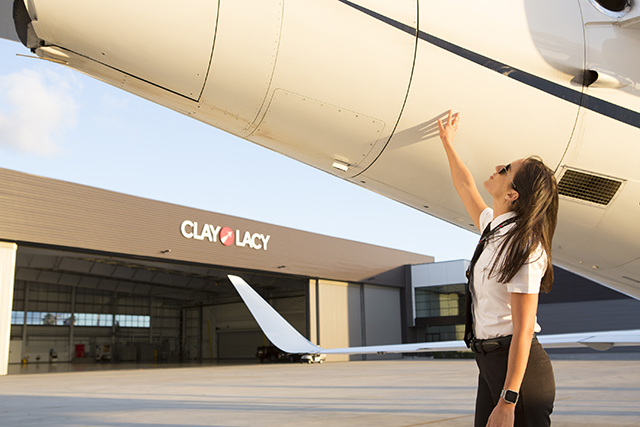 Meet Your Private Jet Crew
Your Pilots
Clay Lacy Aviation pilots build trusted relationships with aircraft owners, improving onboard experience as well as overall ownership experience. Plus, they are the best-trained in the industry, completing biannual flight training in state-of-the-art, full-motion simulators as well as annual international, extended overwater and onboard emergency training. They always fly your aircraft and fly together, so they're in sync on every flight and can make the best decisions concerning your trip.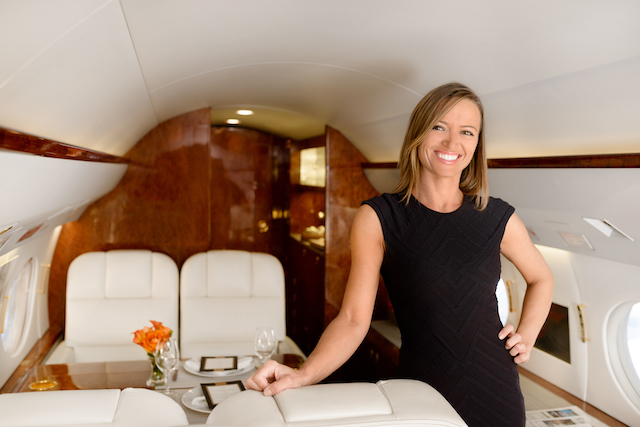 Your InFlight Services Team
Behind every Clay Lacy Aviation Cabin Attendant is our Inflight Services team. In the skies and behind the scenes, our Inflight Services team ensures every flight you take meets your exacting expectations. On the ground, we're working to ensure your aircraft is prepared, including arranging catering, preparing beds for overnights and stocking it with your favorite beverages, snacks and more. We routinely source a wide variety of specialty items, from floral arrangements and fine linens, to unique food items or specialty gifts, ready for expedited delivery to your aircraft. We even have our own culinary kitchen and wine cellar.
Our cabin attendants are expertly trained in corporate etiquette, onboard safety and in preparing delicious meals, sourced from fresh, local ingredients. They get to know you, your preferences and work seamlessly as an extension of your flying family. Your inflight experience will surprise and delight with a level of attention and flawless personal service unsurpassed in the industry.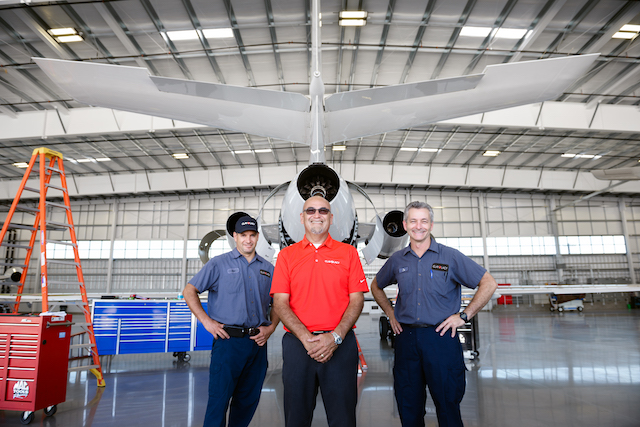 Your Maintenance Techs
Clay Lacy Aviation provides aircraft owners with line maintenance, heavy inspection services and more at our FAA Part 145 Repair Stations conveniently located across the country. We also offer round-the-clock support through our mobile response teams and parts procurement and warranty administration teams. Our in-house maintenance expertise allows us to deliver higher dispatch reliability, less downtime and cost savings on programs, warranties and more for our aircraft owners.
Our Flight Department Supports Your Crew
At Clay Lacy Aviation, our sole purpose is to support you, your aircraft and your crew with a flight department backed by global resources and relationships.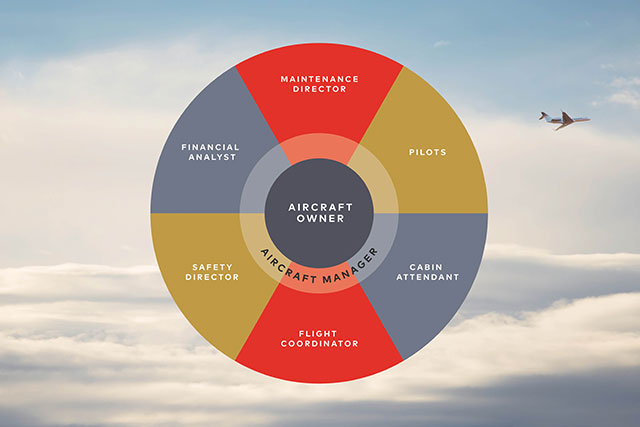 How we support your crew:
Cabin attendants have our Ground and Onboard Services Teams, which also provide substitute attendants if – for any reason – yours cannot fly.
Our Chief Pilot, Flight Leads and Relief Pilots make up a network of support for your pilots, ensuring their ongoing training and subbing in if they cannot fly.
Directors of Maintenance at each of our MRO facilities have specialized experience and training in your aircraft, directing your technicians in its care.
Our $3.4 million parts inventory allows us to find, pack and ship aircraft rotables, line items and more at a moment's notice.
Rounding out the department, we also ensure you have a dedicated flight coordinator, financial analyst and, of course, the aircraft manager who acts as your single point of contact.
With access to hundreds of experts, our global relationships and purchasing power, you can enjoy the convenience of a flight department with the resources of the world's best aircraft management company.
---
Contact our team of aircraft management experts to talk about your aircraft ownership experience.